The Real Story of Judicial Watch
Larry Klayman rebuts new book meant to chronicle organization he founded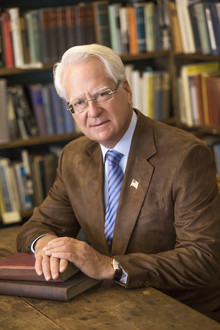 By Larry Klayman
WND.com
July 27, 2012
As I write in my autobiography, "Whores: Why and How I Came to Fight the Establishment," after 17 years of legal practice, where I saw and came to experience the rapid decline of ethics and a respect for the law in the legal profession and in government, I founded Judicial Watch in July 1994, almost 18 years ago to this day.

In the first few years of Judicial Watch, I used my own money to finance its lawsuits and other activities to investigate and prosecute government corruption and abuse, as I had just settled a big private case and had the resources to take time away from my private legal practice to do what was really in my heart, try to play my small part in restoring the nation to greatness.

The first case I brought was against then-President Bill Clinton's so-called legal defense fund, where he laundered money from Communist China to pay his legal fees in the burgeoning scandal over Whitewater, a scam run by his wife, Hillary, to defraud real estate investors in Arkansas. Later, the Clintons would receive millions of dollars in Chinese cash to wage legal defenses against a myriad of other scandals that engulfed them during their administration — scandals ranging from Filegate, to Travelgate, to Paula Jones and Lewinsky and, yes, Chinagate, which I was instrumental in uncovering during my years at Judicial Watch. In this regard, I am the only lawyer ever to have a court rule that an American president committed a crime. This ruling was made by Judge Royce C. Lamberth in the famous Filegate case, which I had filed in federal court in Washington, D.C.



Follow us on Twitter
and
Facebook