Klayman: Beware: CIA Director Pompeo Is Likely Part of Republican Establishment Out to Destroy Trump Presidency! Big Mistake for Trump Having Appointed Him!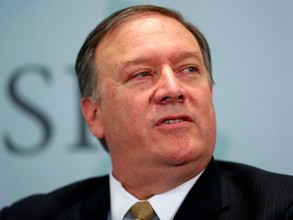 Associated Press
May 16, 2017
WASHINGTON (AP) — CIA Director Mike Pompeo will brief members of the House intelligence committee later tonight.

Pompeo will likely be grilled by lawmakers about published reports that President Donald Trump shared such highly classified information with Russian officials that it jeopardized a critical intelligence source.



Follow us on Twitter
and
Facebook