Klayman: I Have Advocated This for a Long Time: Even the Europeans Are Not Stupid Enough to Let Third Parties Talk to the Media for the Chief Executive!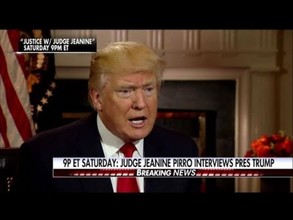 Fox News
May 13, 2017
President Donald Trump doubled down on his threat to end the White House daily press briefing, calling it a "good idea."

In an interview with Jeanine Pirro that will air Saturday at 9pm ET on "Justice," Trump reiterated what he had tweeted this morning.



Follow us on Twitter
and
Facebook