Klayman: Dana Milbank Is a Leftist Journalist Who Understands Little. He Is No William Safire! Hillary Lost Because She Is a Criminal!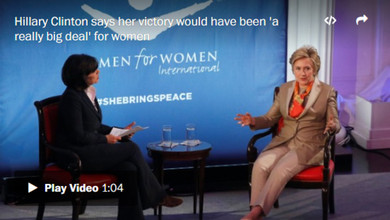 By Dana Milbank
Washington Post
May 11, 2017
So now it can be told: Bill Clinton cost his wife the presidency.

Almost three hours into a hearing of the Senate Judiciary Committee on Wednesday, FBI Director James Comey shed new light on his decision to go public about his agency's investigations into Hillary Clinton's emails, first in July 2016 and again, with devastating effect, in late October, 11 days before the election.


Follow us on Twitter
and
Facebook