Klayman: President Trump Should Counter That's He Is Related to President Obama, Like Obama Play the Race Card and Then He Would Be Immunized From Impeachment!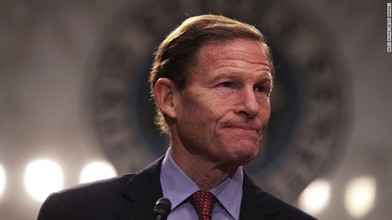 By Saba Hamedy
CNN
May 11, 2017
Sen. Richard Blumenthal said Wednesday that President Donald Trump's decision to fire his FBI director could lead to possible impeachment proceedings in Congress.

"It may well produce another United States vs. Nixon on a subpoena that went to United States Supreme Court," the Connecticut Democrat said on "Anderson Cooper 360." "It may well produce impeachment proceedings, although we're very far from that possibility."


Follow us on Twitter
and
Facebook