My Salute to Joseph Farah and WND
Larry Klayman notes 20 years later they no longer call it 'new media'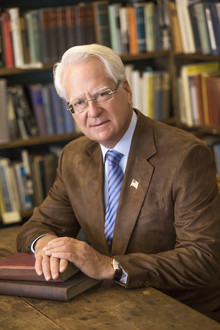 By Larry Klayman
WND.com
May 5, 2017
We celebrate the 20th anniversary of WND with congratulations and a well-deserved tribute to its founder Joseph Farah and its dedicated staff and contributing authors. Today, the American news media have been turned upside down. WND has been one of the leaders in an unexpected and surprising transformation.

Today, the historic role of a vibrant free press has been taken over by dedicated news outlets like WND once dismissed as experimental "new media." The fossilized remains of traditional newspapers, magazines and television broadcasts have shrunk into becoming the "fake news" of the country.

WND is a news powerhouse that simply tells it like it is, undeterred and unafraid, the way the Washington Post and "the Gray Lady," the New York Times, used to provide news. WND built a reputation doing what formerly created the so-called great news outlets. Those famous news organizations that tell themselves they are still great have degenerated into farce.


Follow us on Twitter
and
Facebook