Klayman: We're It Not for the Democrats' Use of The "Race Card" Susan Rice Would Be Indicted and Tried!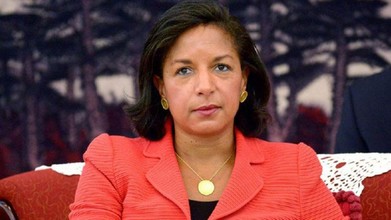 Fox News
May 4, 2017
President Trump on Thursday called out Susan Rice for refusing to testify before a Senate committee investigating both Russian meddling in the 2016 election and allegations of Obama-era spying on Team Trump.

"Susan Rice, the former National Security Advisor to President Obama, is refusing to testify before a Senate Subcommittee next week on allegations of unmasking Trump transition officials. Not good!" Trump wrote in a pair of tweets.


Follow us on Twitter
and
Facebook