Klayman: Panetta Was Found to Have Obstructed Justice in Clintons Chinagate Case When I Ran Judicial Watch! See Judicial Watch Cnn. Doc 96 Cv 0133 (DCC). He Is Neither Honest nor Credible!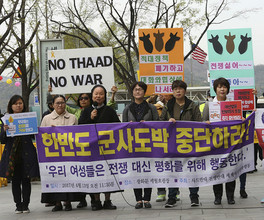 By Sandy Fitzgerald
Newsmax
April 15, 2017
Former CIA Director Leon Panetta Friday urged President Donald Trump to exercise caution when dealing with North Korea and to take care not to engage in any "precipitous action" in reacting to President Kim Jong Un's threat for a nuclear test this weekend.

"There is no question this is a tinderbox," Panetta, also the chief of staff for former President Bill Clinton, told the MSNBC "Andrea Mitchell Reports" program.

"It has been for a long time, but we're at a time when there is a potential for provocation . . . the words from the administration are creating an even higher volume in terms of the provocations that are going on. I think we have to be careful here."


Follow us on Twitter
and
Facebook