Klayman: More Leftist Fake News From the Communist News Network "CNN"!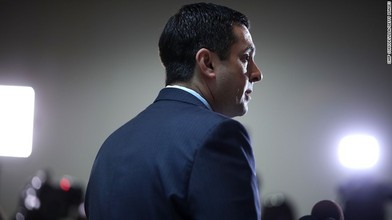 By Jim Sciutto, Manu Raju and Eric Bradner
CNN
April 12, 2017
After a review of the same intelligence reports brought to light by House Intelligence Chairman Devin Nunes, both Republican and Democratic lawmakers and aides have so far found no evidence that Obama administration officials did anything unusual or illegal, multiple sources in both parties tell CNN.

Their private assessment contradicts President Donald Trump's allegations that former Obama national security adviser Susan Rice broke the law by requesting the "unmasking" of US individuals' identities. Trump had claimed the matter was a "massive story."


Follow us on Twitter
and
Facebook