Klayman: I Don't Want to Hear Anything From Rachel Maddow!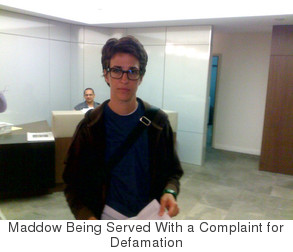 By Erik Wemple
Washington Post
April 6, 2017
Since Jan. 20, Washington has received ample indication that nothing is the same anymore. There's been a press briefing merely to berate the media about its coverage of inauguration crowds; there have been presidential tweets about a reality TV show; "Fox & Friends" finally has someone who takes it seriously.

And yet! Perhaps no indicator that the media has veered into terra incognita Trumpi is more sturdy than prime-time cable-news ratings from the past several weeks. So ho-hum have been these numbers over many, many years that they've been barely worth glimpsing.


Follow us on Twitter
and
Facebook