Klayman: More Garbage From Fake News Channel CNN!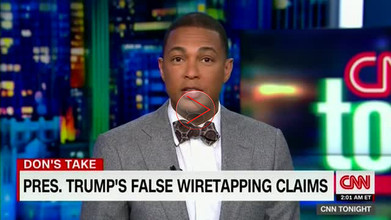 Grabien News
April 4, 2017
Since news broke Monday that the Obama Administration's National Security Adviser, Susan Rice, directed the "unmasking" of NSA intercepts of Trump associates, CNN has raced to shoot down the blockbuster report.

CNN Tonight's Don Lemon went so far as to announce he would ignore the news at all costs.

While interviewing a Democratic congressman, CNN's Chris Cuomo claimed it was "demonstrably untrue" Rice sought surveillance of the Trump team, even as that's exactly what yesterday's reports prove.


Follow us on Twitter
and
Facebook