Klayman: Expect Rice and Obama and Leftist Media to Play Race Card in Defense of Their Illegal Surveillance of Trump and His Team!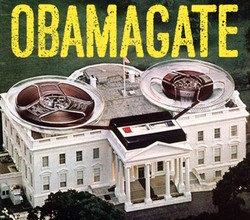 By Cristina Laila
Gateway Pundit
April 4, 2017
Last night we reported on Mike Cernovich's breaking story that it was former National Security Advisor under Obama, Susan 'Benghazi' Rice who unmasked Trump and his private associates during surveillance.

Fox News is reporting that the unmasked names of private citizens were spread to many different agencies and given to James Clapper, John Brennan and Ben Rhodes.


Follow us on Twitter
and
Facebook