GOP senators ask Tillerson to probe US funding of Soros groups abroad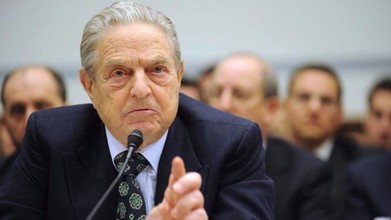 By Adam Shaw
Fox News
March 15, 2017
Republican senators are asking Secretary of State Rex Tillerson to investigate claims that U.S. taxpayer money is being used to back left-wing billionaire George Soros' political meddling and similar efforts overseas.

A letter sent Tuesday asked for a probe into how U.S. funds are being used by agencies such as the United States Agency for International Development (USAID) to back left-wing political groups in other countries.

Sen. Mike Lee, R-Utah, one of the co-signers, even said foreign officials and political leaders have come to him with "reports of U.S. activity in their respective countries."


Follow us on Twitter
and
Facebook