Klayman: Sad! I Like Gere as an Actor but He Is Ignorant of Israel! Stick to Buddhism, Richard -- Your Apparent Religion! And Watch Out for Gerbils!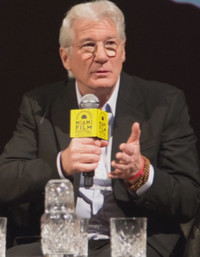 By Alex Ritman
Hollywood Reporter
March 13, 2017
Richard Gere has voiced his opposition to Israel's presence in the West Bank and the ongoing construction of Israeli settlements on Palestinian land.

"Obviously this occupation is destroying everyone," the actor told Israeli newspaper Haaretz during a two-day visit to the country for the local premiere of Norman: The Moderate Rise and Tragic Fall of a New York Fixer. "There's no defense of this occupation."


Follow us on Twitter
and
Facebook