Klayman: Former DNI James Clapper's Denials of Trump Wiretapping Have No Credibility: He Previously Lied Under Oath to Congress About Intelligence Agency Mass Surveillance Under Obama and Should Have Been Indicted!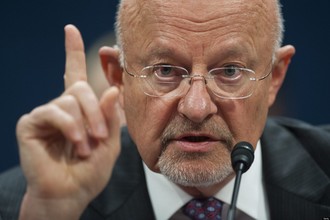 By Jeremy Diamond, Kevin Bohn and Eric Bradner
CNN
March 5, 2017
Democrats sharply criticized President Donald Trump's calls on lawmakers Sunday to investigate his baseless claim that former President Barack Obama tapped his phone.

Republicans, meanwhile, urged Trump to let the House and Senate intelligence committees do their jobs.


Follow us on Twitter
and
Facebook