Klayman: It's Sad That Some Blacks Like Bennett Hate Jews When Jews Did So Much for Their Civil Rights Movement. It's the Black Muslim "Religion" That, Unlike Muhammad Ali Who Bennett Wrongly Invokes, Has Become Virulently Anti-Semitic and Anti-Israel! Like Louis Farrakhan They Scapegoat Jews for Their "Problems"!
NFL player pulls out of Israel trip, says he 'will not be used'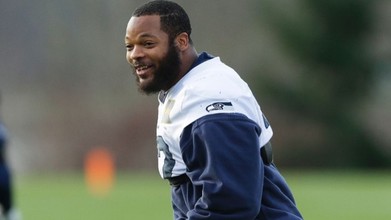 Associated Press
February 13, 2017
An American professional football player has pulled out of a sponsored trip to Israel, accusing its government of trying to use him for PR purposes and citing sympathy for the Palestinians.

Seattle Seahawks defense lineman Michael Bennett's last-minute decision came as an embarrassment to the Israeli government, which has invited a group of players to visit this week on a mission aimed at improving the country's image.


Follow us on Twitter
and
Facebook